Cataract Treatment
Regain Youthful Vision with FemtoSecond Laser Cataract Surgery and Premium IOLs
We perform a quicker, safer and more accurate laser-assisted cataract surgery and replace your aged natural lens with the best intraocular lens (IOL) that fits your eye health, lifestyle and vision preferences.
Learn More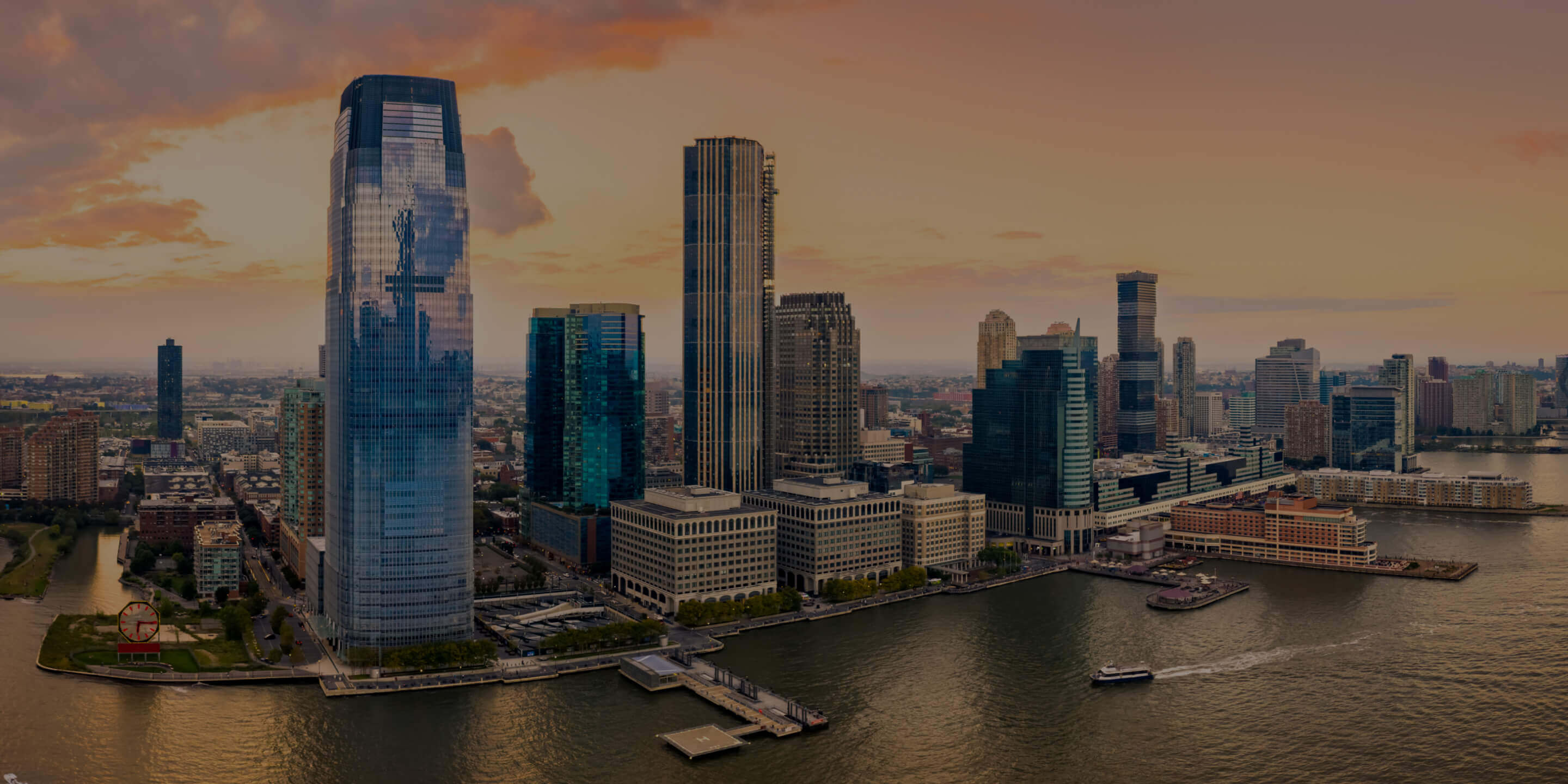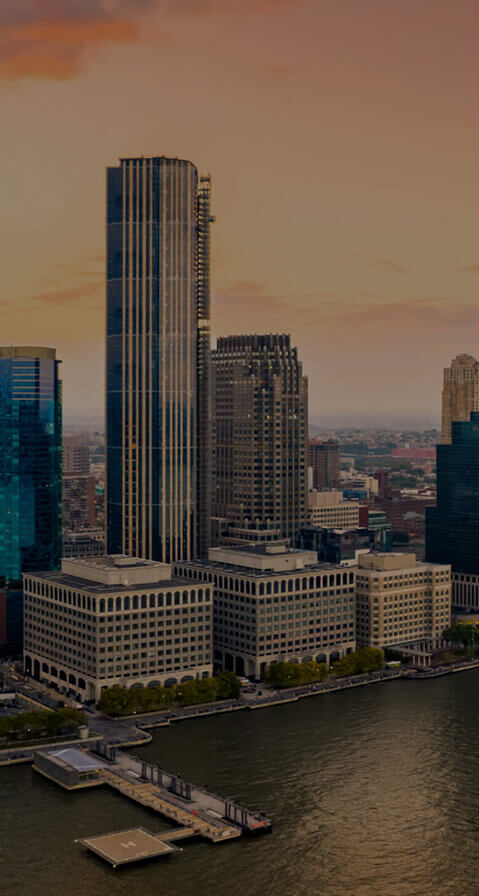 LASIK
Enjoy Life Without Glasses 100% Blade-Free LASIK
With our very modern and advanced CustomVue™ LASIK laser vision correction combined with the IntraLase™ Femtosecond Laser for Flap Creation Technologies, our clients enjoy 100% blade-free, customised, and incredibly safe LASIK.
Learn More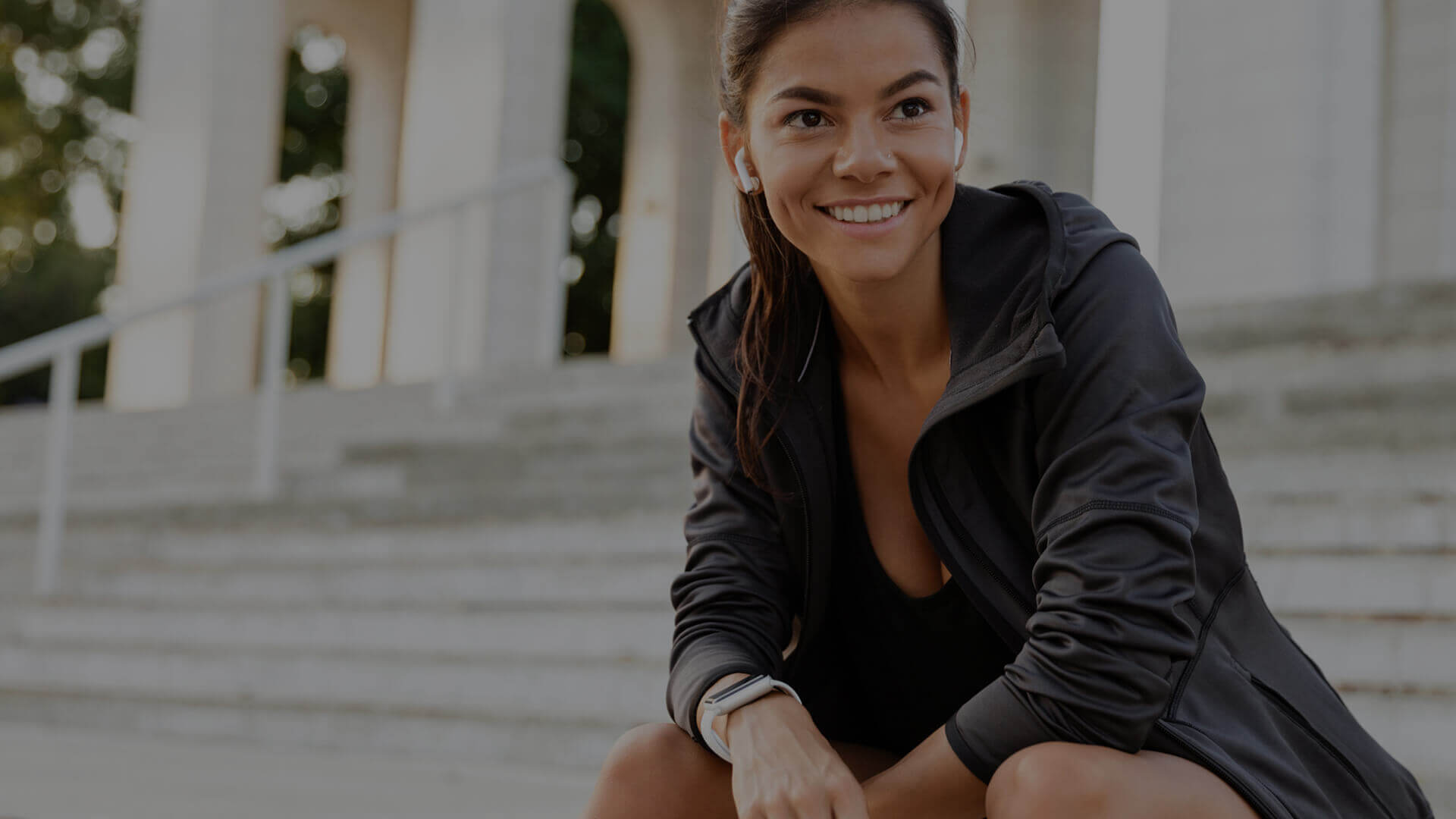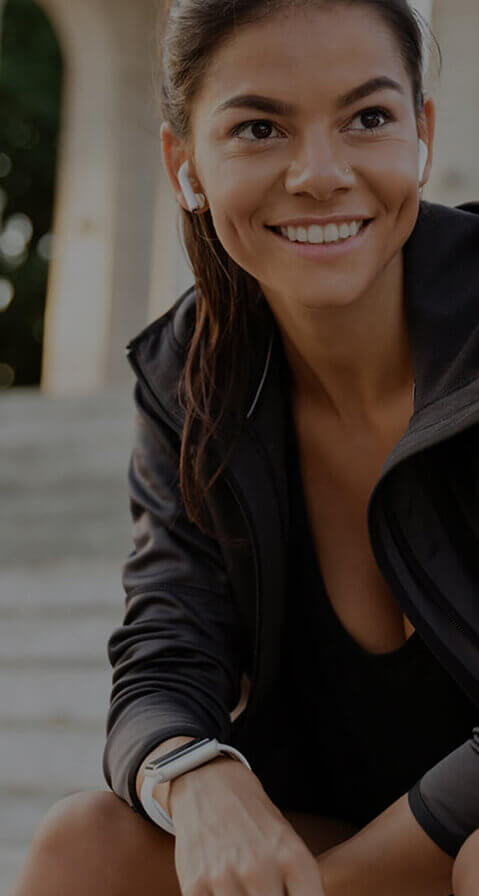 Our Doctors
Whether you need LASIK, cataract surgery, corneal transplant, oculoplastics, or general ophthalmologic care, our doctors have you covered.
Meet Our Doctors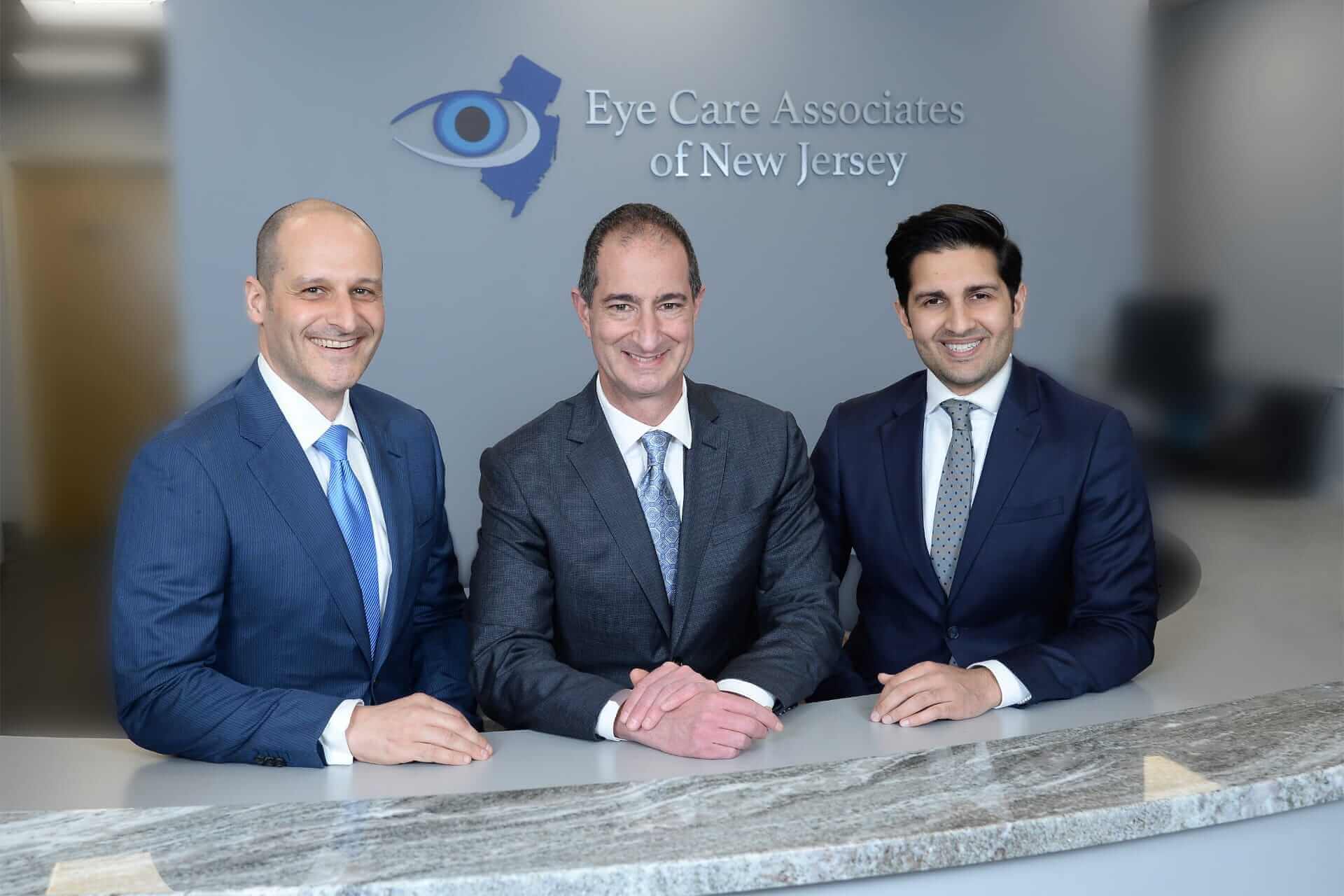 The Eye Care Associates of New Jersey Difference
Experience
We are your trusted eye doctors in Bergen County, New Jersey for over 60 years. We have built our reputation on trust, reliability, and excellent personalized service; providing only the safest treatment using the latest technology.
Relationship
We build relationships that last a lifetime. We pride ourselves on the warmth and excellent care given to each of our patients. From assessment to surgery or treatment to maintenance, we are here to provide you peace of mind.
Advanced Technology
Whether you are considering surgery or needing a regular check-up, rest assured that our doctors and staff use only the latest technology and safest treatment. This is both our guarantee and obligation to the people we serve.
Complete Vision Care
We offer complete comprehensive vision care to all ages in a comfortable, warm, and caring environment. Our services range from general eye care to LASIK, cataract surgery, corneal transplant, and both cosmetic and medical eyelid surgery.
Warmth and Care of Our Highly Professional Team
Every member of our team is given orientations and required to attend trainings that keep them informed of the latest trend in medical ophthalmology and/or ophthalmic surgery. All staff members pride themselves on making your visit to Eye Care Associates a pleasant experience and they will go out of their way to make you feel satisfied.
What Our Patients Say…
We could only say good things about the care we get at dr. Friend's office. The staff and the doctor really take good care of us. Mom and I will always be a patient of Dr. Friend…he is the best. Thanks for all your good work. We really appreciate your Kindnesses…we will always have goodies for you when we come. Please express to Dr. Friend that I am so glad that he caught the problem with mom and that there is a Solution…i do hope that the doctor he sent her to is just as good as he is.
Five years ago Dr. Friend performed lens replacement surgery on both of my eyes. I had been seeing him for regular eye exams prior to that and every year since. Dr. Friend always takes the time to answer any questions I have. I am never sorry for having the lens replacement surgery. I have not needed glasses since. It's one of the best things I've ever done for myself.
Went to an eye doctor for a cornea issue that was beyond her scope. She recommended Dr. Friend. He is incredibly thorough and polite. Smart, honest, direct and competent. His assistants are well trained and they work together very well. After my long-time terrible eye doctor in Midland Park, I now am in excellent hands. Very pleased and would highly recommend!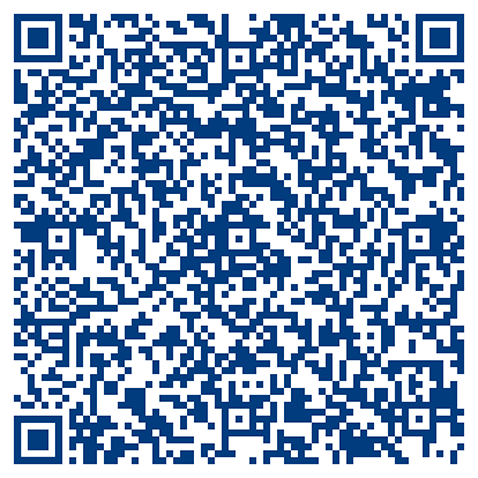 Cick on or Scan the QR Code to Leave a Review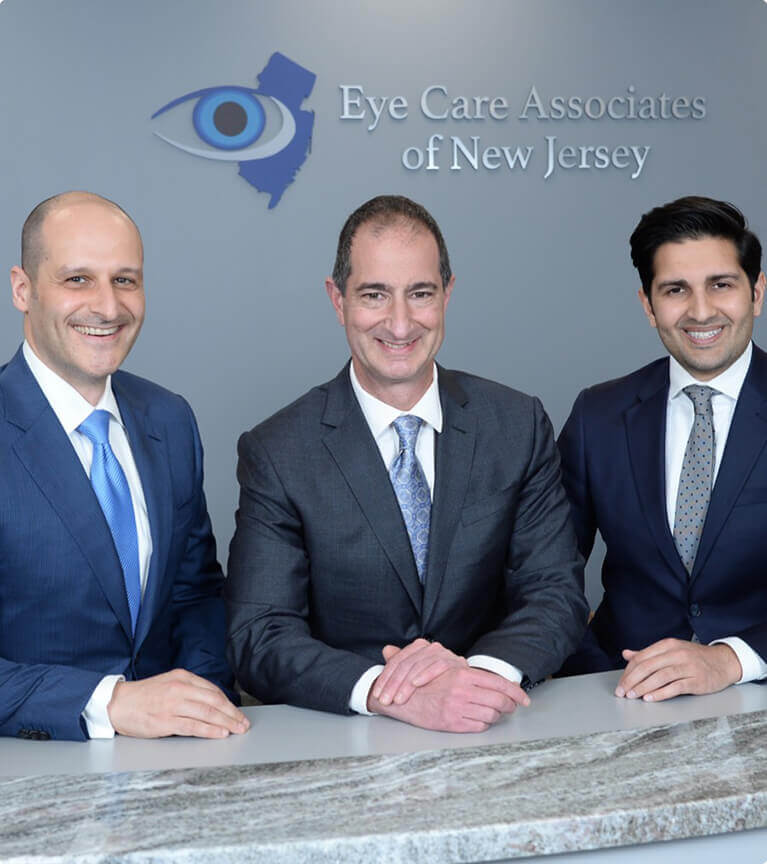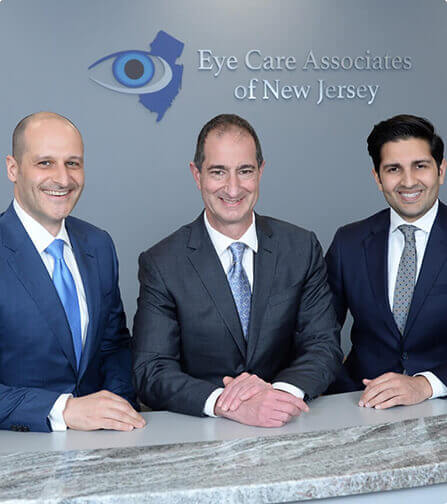 New Jersey's Leading LASIK, Cataract and Corneal Surgery Providers
Trusted Eye Doctors in New Jersey For Over 50 Years
The ophthalmology practice of Eye Care Associates of New Jersey has been serving the Glen Rock, Bergen County and Passaic County community for over 60 years. We combine our unique personal touch with the most modern technology, years of experience, and advanced fellowship training to provide the best possible cataract surgery, LASIK laser vision correction, corneal surgery and general eye care to the people of New Jersey and beyond. Our medical practitioners include board-certified ophthalmologists and ophthalmic surgeons skilled and experienced in various aspects of eye care from performing delicate eye surgeries to routine eye care treatments (get rid of eyeglasses and contact lenses). Our physicians trained at some of the most competitive institutions and can bring you unmatched expertise. Not only will you benefit from their knowledge and surgical skills, you will feel a personal connection. Experience the astounding power of our personalized patient care.
Learn More