Glenn R. Silbert, MD (Retired)
Comprehensive Ophthalmologist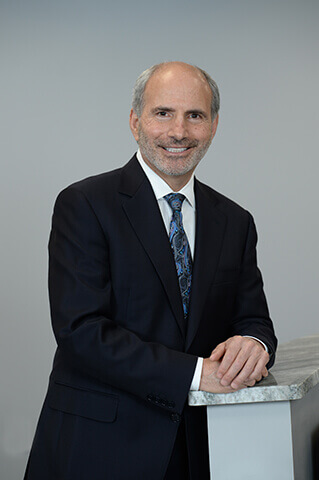 Glenn R. Silbert, M.D., joined the practice in 2020. Dr. Silbert was practicing in Hackensack for many years and we welcome him to our family. After graduating from Columbia University's School of Engineering and Applied Science, Glenn then attended the Columbia University College of Physicians and Surgeons. He interned at the Beth Israel Medical Center before completing his ophthalmology residency at the New York University Medical Center .He is Board-certified by the American Board of Ophthalmology.
Dr. Silbert is an Associate Clinical Professor of Ophthalmology at the Carl Icahn School of Medicine at Mount Sinai and an Associate Clinical Director at the Comprehensive Eye Service at The New York Eye and Ear Infirmary of Mount Sinai. He is a member of the American Academy of Ophthalmology and the American Medical Association. He has been a recipient since 2001 of the New York Metro Area Top Doctor Award Selected by Castle Connolly, Ltd.; in 2005 he received the Certificate of Appreciation for Dedication and Leadership presented by the Ophthalmology Residents, Class of 2005 from The New York Eye and Ear Infirmary. In 2008, 2012, and 2013 he received the Resident's Teaching Award for excellence in teaching, presented by the Ophthalmology Residents. In 2015 he received The John S. Herman Memorial Teaching award for excellence in teaching and resident education as well.
Dr. Silbert enjoys sports of all kinds including golf and tennis. He is an avid reader and enjoys the world of wine.