Cataract Surgery
What Is a Cataract?
A cataract is the clouding of the lens of the eye. This prevents the normal passage of light to the retina, creating either a blurry image or bothersome glare.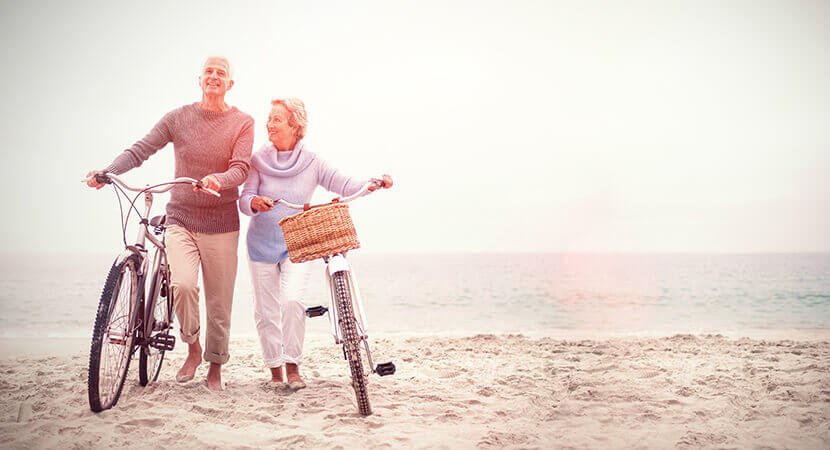 What Causes Cataracts?
Cataracts are a normal part of the aging process. In fact, by age 80, more than half of all Americans either have a cataract or have had cataract surgery. Trauma to the eye, ultraviolet light, and diseases that affect the eye, such as diabetes, can also cause cataracts.
How do you know you have cataracts?
While only a trained eye doctor can definitively diagnose the condition, there are signs and symptoms that should prompt you to seek out a cataract evaluation. For example, people with progressed cataracts often describe the sensation of looking through a piece of wax paper. Light from the sun or a lamp might seem too bright, causing glare. Colors may not appear as bright as they once did (although most cataracts develop so slowly that people usually don't realize that their color vision has markedly deteriorated). Oncoming headlights may cause uncomfortable glare at night, making driving more difficult.
Cataract symptoms include:
Cloudy, blurry vision.
Colors seem faded or yellowish
Glare or halo may appear around lights.
Poor night vision. Difficulty in night driving
Double vision
Frequent prescription changes in your eyeglasses
Cataract Surgery in Bergen County
Cataracts will get worse if not removed and surgery is the only way to eliminate them. Today, a cataract doesn't have to be "ripe" to be removed. With older surgical techniques, it was thought to be safer to remove a cataract when it was "ripe." However, with today's modern surgical procedures, a cataract can be removed whenever it begins to interfere with a person's lifestyle. Cataract surgery is done as an outpatient procedure and takes only minutes to perform. It is also one of the safest procedures available, with an extremely high rate of success.
It is important to remember, however, that cataract surgery only corrects vision problems caused by the cataracts themselves. This surgery cannot correct vision problems caused by glaucoma, diabetes, age-related macular degeneration, or other eye illnesses or injuries.
What happens to your vision when you have cataracts?
Watch this video to find out!
[American Academy of Ophthalmology (geteyesmart.org). Cataract [Internet]. 2010 [cited 2015 Jun 1]. Available from: https://youtu.be/Jt5mvIwTQcw]
Cataract Removal
There are a few available techniques for removing cataracts. Dr. Adam S. Friend and Dr. Kunal Merchant are two of the best cataract surgeons in New Jersey and use FemtoSecond Laser Cataract Surgery or Femto-Phaco, which is the latest cataract removal technology. This surgical technique uses a combination of FemtoSecond laser treatment – the same advanced laser technology used for LASIK treatment – and phacoemulsification, the traditional and most common cataract surgery technique.
After the removal, a foldable intraocular lens is then inserted into the eye through a small incision, allowing for quick healing time and minimal inflammation using no stitches.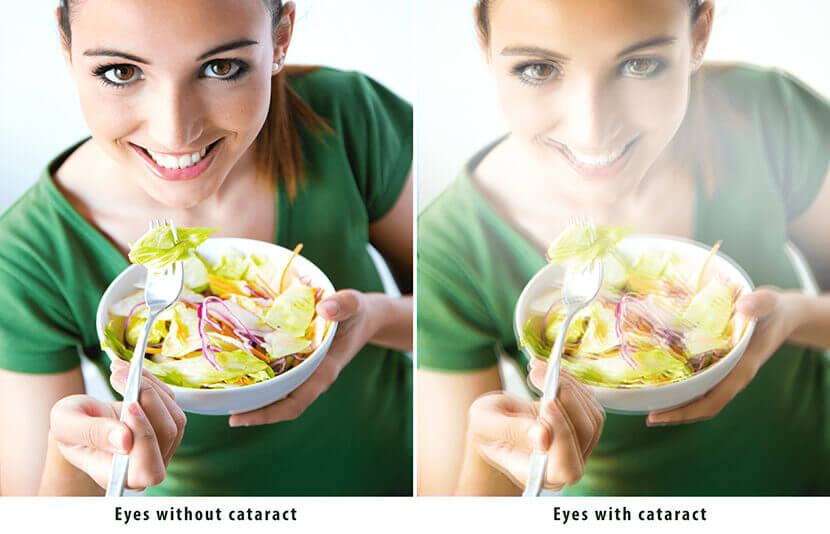 FemtoSecond Laser Cataract Surgery
The Femtosecond laser (FS laser), the same technology that brought LASIK to a new level of safety and accuracy, can also be used during cataract surgery. Dr. Friend and Dr. Merchant use this technology to perform some of the steps of cataract surgery (corneal and lens incisions) instead of using surgical blades and other tools.
FemtoSecond Laser can also treat astigmatism during the cataract surgery by creating a relaxing incision in the cornea.
Just as it does with LASIK surgery, this technology produces a quicker, faster and more accurate treatment option for cataract surgery, as well as providing better visual outcomes and potentially fewer risks.
Optiwave Refractive Analysis (ORA)
Optiwave Refractive Analysis (ORA) is a revolutionary new technology, used by your surgeon to analyze your vision and tailor your treatment during the cataract procedure. The ORA System is slightly more expensive than standard cataract surgery, but patients who undergo ORA during cataract surgery generally experience better outcomes and improved vision after their procedure is complete.
How does it work?
Each cornea is different in shape and size. The ORA system uses Wavefront technology, the same used during LASIK surgery, to create an individualized and detailed map of the cornea. The ORA system allows your surgeon to see your cornea in detail during every step of the surgery. Before the invention of the ORA system, doctors had to wait weeks after the surgery to determine the accuracy of the results. With this technology, doctors are now able to determine results before and during the surgery.
Is cataract surgery worth the cost?
For a slight increase in cost, ORA also allows our doctors to accurately calculate the correct power of the lens implant in cataract surgery on a wider range of patients, especially those who have had previous eye surgeries, those using specialty IOLs, and those with eyes that are unusually long or short.
Cataract surgery is one of the safest procedures that people can undergo, with over 3 million surgeries performed each year. For certain patients, adding ORA to their cataract surgery allows for their best possible surgical outcome. The cataract surgeons here at Eye Care Associates of New Jersey are known for their great surgical outcomes and excellent care.
Are you looking for cataract surgeons in Bergen County? Call our office in Glen Rock today to schedule a diagnosis and explore your treatment options.
Cataract Surgery Lens Implants
As New Jersey's leading cataract experts, Dr. Adam Friend and Dr. Kunal Merchant offer surgical solutions that can reduce dependency on glasses as well as improve vision both near and far. Intraocular Lenses (IOLs) use the latest technological breakthroughs to give you greater freedom from glasses.