Cataract Surgery Lens Implants
Cataract surgery today is better than ever. Eye surgeons can improve visual results to give the clearest vision with less dependence on glasses. Dr. Adam Friend and Dr. Kunal Merchant are leading experts in performing cataract surgery that can also get rid of the need for reading glasses (presbyopia) and astigmatism.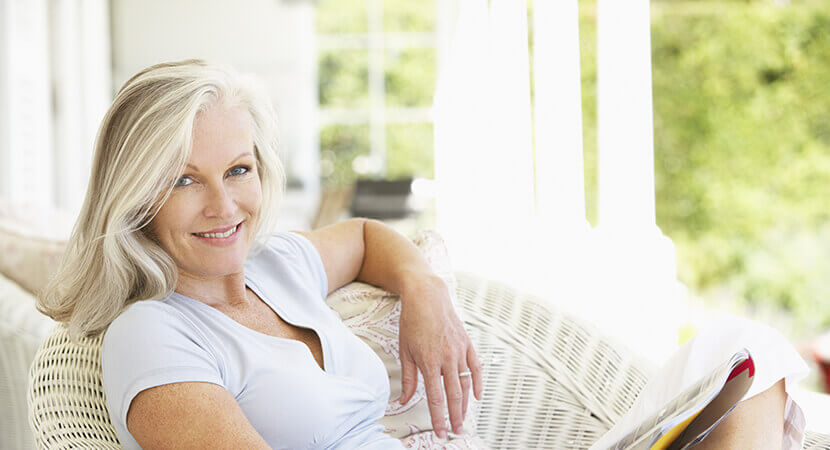 Cataract Surgery: Intraocular Lens Types
There are many intraocular lens (IOL) types available in the market. You and your surgeon can decide which is the best IOL for you based on your eye health, lifestyle and vision preferences.
The latest technological breakthroughs for cataract surgery allow patients to get greater freedom from glasses than ever before. Presbyopia-correcting IOLs have tiny ridges on their surface that break up light as it passes through, focusing at distance and near.
Presbyopia Correction
Presbyopia is caused by a loss of elasticity of the lens of the eye, occurring typically in middle and old age. People with presbyopia lose the ability to focus up close and require reading glasses to function.
Up until a few years ago, patients who had cataract surgery loved their improved distance vision, but still suffered from presbyopia. Now, there are several lens implants that overcome presbyopia. Here are some of your IOL options:
TECNIS Symfony IOL
The TECNIS® Symfony is a new, state-of-the-art intraocular lens (IOL), and the first lens of its kind that allows people with presbyopia to not only gain their near vision back, but improve vision at all distances: close, intermediate, and distance. Unlike other IOL's, the Symfony IOL gives patients their full sight back, with reduced halos or glare that is associated with other lenses.
PanOptix Trifocal IOL
The PanOptix trifocal IOL is the first and only FDA-approved trifocal IOL on the market. Before the PanOptix trifocal, older multifocal IOLs only had two focal points in the lens. The PanOptix is the first premium multifocal IOL with a third ring and focal point.
Most multifocal IOLs have focal points at far and up-close distances. The two focal points give you clear vision at these distances. But they create a visual gap between the focal points where your eyesight is out of focus.
The PanOptix eliminates this break. The intermediate point erases the vision gap between near and far. It also cuts down on typical multifocal IOL visual disturbances like halos and glare.
The PanOptix trifocal gives you seamless vision from directly in front of you to points across great distances. The quality of the up-close vision it provides makes it likely you won't need glasses at all.
Vivity IOL
The Vivity IOL is the first and only FDA-approved non-diffractive extended depth of focus (EDOF) IOL. It produces exceptional vision results like the PanOptix, but it works differently.
Unlike multifocal IOLs, the Vivity IOL doesn't have rings in the lens creating focal points. Instead, it uses a technology called X-WAVE technology to extend your range of focus.
X-WAVE technology doesn't split light as it enters your eye. Instead, it stretches and shifts it to create a continuous range of vision without breaks.
The Vivity IOL creates one long focal point that doesn't have any gaps. This continuous extended range of vision gives you seamless eyesight across all distances.
The Vivity IOL provides excellent vision at far and intermediate distances. And it gives you functional up-close eyesight. The Vivity IOL has the same low risk for glare and halos as a monofocal IOL.
It is likely that you will may need reading glasses for fine text like food labels or prescriptions. Besides that, the Vivity IOL gives you clear vision without the need for visual aids.
Our doctors here at Eye Associates of New Jersey strive to offer the best possible outcomes and top-notch care. This means offering the most advanced premium IOLs to cataract patients in Bergen and Passaic counties. To learn more about these IOLs and to find out which is right for you, contact our office in Glen Rock and set up a consultation!
Astigmatism Correction
Toric IOL
The latest development for lens implants is designed to correct astigmatism. A Toric IOL reduces or eliminates the need for distance glasses after cataract surgery by treating astigmatism. Before this invention, patients with astigmatism would experience greatly improved vision after cataract surgery, but would still need to wear distance glasses in order to see their best. The Toric IOL brings the same astigmatism correction into the implant, making it much less likely after surgery that a patient would need that correction in glasses.
For those patients looking to correct their astigmatism during cataract surgery and also enjoy the extended range of vision by presbyopia-correcting IOLs, Symfony, PanOptix, and Vivity all are available in Toric models.
Aspheric IOL
If you have a cataract but are not a candidate for any of these lens implants, you will still get tremendous improvement in your vision with the latest technology. Dr. Friend and Dr. Merchant use Bausch + Lomb enVista, Alcon AcrySof IQ and Tecnis Aspheric IOLs, all of which reduce spherical aberration to give patients the best night and low-light vision.
Trusted for over 60 years, Eye Care Associates of New Jersey provides the people of Glen Rock and surrounding communities the best possible treatment specifically designed for you so you can see better and feel better. Our cataract surgeons in Bergen County use state-of-the-art technology and a 100% customized approach to help you regain your vision in no time. Call today to schedule your consultation with Dr. Friend or Dr. Merchant at (201) 797-5100.